Posts for: March, 2019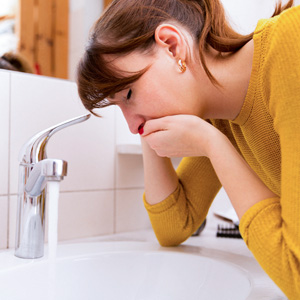 After your son or daughter's dental exam, you expect to hear about cavities, poor bites or other dental problems. But your dentist might suggest a different kind of problem you didn't expect—an eating disorder.
It's not a fluke occurrence—a dental exam is a common way bulimia nervosa or anorexia nervosa come to light. That's because the teeth are often damaged by the behaviors of a patient with an eating disorder.
Most of this damage occurs because of purging, the practice of induced vomiting after eating. During vomiting stomach acid can enter the mouth and "wash" against the back of the teeth. After repeated episodes, the acid dissolves the mineral content of tooth enamel and causes it to erode. There's also a tell-tale pattern with eating disorders: because the tongue partially shields the back of the lower teeth while purging, the lower teeth may show less enamel erosion than the upper.
Hygiene practices, both negligent and too aggressive, can accelerate erosion. Anorexics often neglect basic grooming and hygiene like brushing and flossing, which increases the likelihood of dental disease. Bulimia patients, on the other hand, can be fastidious about their hygiene. They're more likely to brush immediately after purging, which can cause tiny bits of the enamel immediately softened by the acid wash to slough off.
In dealing with a family member's eating disorder, you should consider both a short and long-term approach to protect their dental health. In the sort-term the goal is to treat the current damage and minimize the extent of any future harm. In that regard, encourage them to rinse with water (mixed optionally with baking soda to help neutralize acid) after purging, and wait an hour before brushing. This will give saliva in the mouth a chance to fully neutralize any remaining acid. Your dentist may also recommend a sodium fluoride mouth rinse to help strengthen their tooth enamel.
For the long-term, your goal should be to help your loved one overcome this potentially life-threatening condition through counseling and therapy. To find out more about treatment resources near you, visit the National Eating Disorders Association website at nationaleatingdisorders.org. Taking steps to treat an eating disorder could save not only your loved one's dental health, but also their life.
If you would like more information on eating disorders and dental health, please contact us or schedule an appointment for a consultation. You can also learn more about this topic by reading the Dear Doctor magazine article "Bulimia, Anorexia & Oral Health."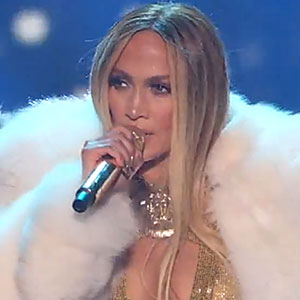 Whether she's singing, dancing or acting, Jennifer Lopez is a performer who is known for giving it all she's got. But during one show, Lopez recently admitted, she gave a bit more then she had planned.
"I chipped my tooth on stage," she told interviewers from Entertainment Tonight, "and had to finish the show….I went back thinking 'Can I finish the show like this?'"
With that unlucky break, J-Lo joins a growing list of superstar singers—including Taylor Swift and Michael Buble—who have something in common: All have chipped their teeth on microphones while giving a performance.
But it's not just celebs who have accidental dental trouble. Chips are among the most common dental injuries—and the front teeth, due to their position, are particularly susceptible. Unfortunately, they are also the most visible. But there are also a number of good ways to repair chipped, cracked or broken teeth short of replacing them.
For minor to moderate chips, cosmetic bonding might be recommended. In this method, special high-tech resins, in shades that match your natural teeth, are applied to the tooth's surface. Layers of resin, cured with a special light, will often restore the tooth to good appearance. Best of all, the whole process can often be done in just one visit to the dental office, and the results can last for several years.
For a more permanent repair—or if the damage is more extensive—dental veneers may be another option. Veneers are wafer-thin shells that cover the entire front surface of one or more teeth. Strong, durable and natural-looking, they can be used to repair moderate chips, cracks or irregularities. They can also help you get a "red-carpet" smile: brilliant white teeth with perfectly even spacing. That's why veneers are so popular among Hollywood celebs—even those who haven't chipped their teeth!
Fortunately, even if the tooth is extensively damaged, it's usually possible to restore it with a crown (cap), a bridge—or a dental implant, today's gold standard for whole-tooth replacement. But in many cases, a less complex type of restoration will do the trick.
Which tooth restoration method did J-Lo choose? She didn't say—but luckily for her adoring fans, after the microphone mishap she went right back up on stage and finished the show.
If you have a chipped tooth but you need to make the show go on, please contact us or schedule an appointment for a consultation. You can also learn more by reading the Dear Doctor magazine articles "Artistic Repair of Chipped Teeth With Composite Resin" and "Porcelain Veneers."